Coffee machine / COFFEE grinder / coffee roaster / WATER FILTER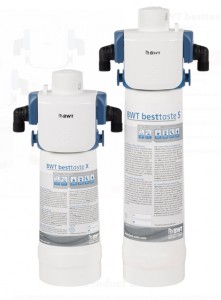 BWT Besttaste water filter
For great tasting water
BWT besttaste filter cartridges deliver the best water for vending machines, coffee machines and water dispensers. Any existing particulates and off-flavour unpleasant tastes or odours are reliably eliminated.
This ensures that all dispensed cold and hot beverages are lent their optimum flavour. It likewise enhances the sensory quality of water from water dispensers.

BWT Bestmin Premium water filter
For re-mineralisation 
BWT Bestmin Premium is an unique filter system using multi-stage filtration. This filter not only removes undesirable components such as particulates and substances that lend an unpleasant taste or odour, such as chlorine, but also features a special mineralisation unit that refines low-​mineral raw water to create a finely mineralised gourmet drinking water ideal for making any hot beverages and coffee specialities.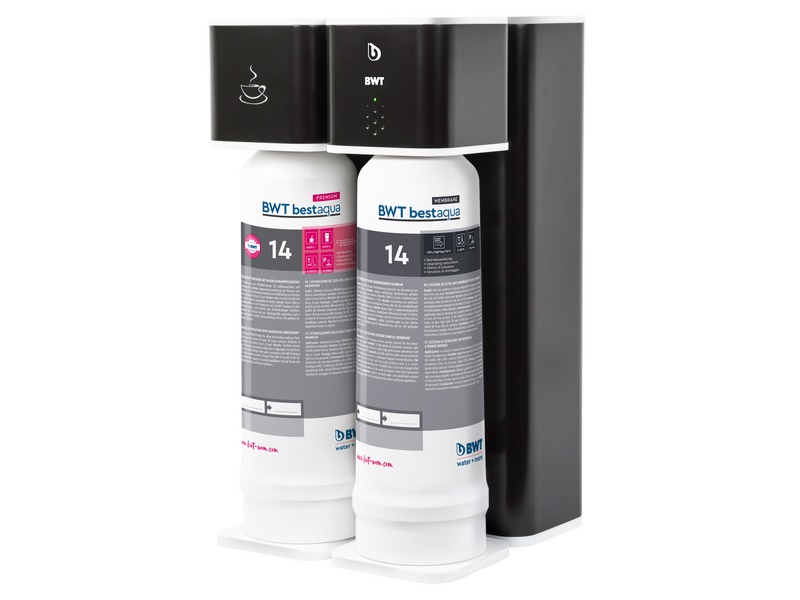 BWT Bestaqua filter system
For better coffee extraction
BWT bestaqua 14 ROC filter system sets completely new standards for optimising drinking water for the production of coffee. Making it easier, inexpensive and safe to refine any locally available drinking water into the right water for the preparation of coffee.
Only with BWT can get the clever combination of Reverse Osmosis and BWT's magnesium enhancing technology. This unique combination allows you to protect of espresso machines from limescale and gypsum whilst at the same time achieving a balanced mineralisation of the water for better coffee.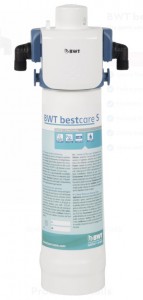 BWT Bestcare water filter
For sanitation and hygiene 
BWT bestcare water filter offer optimum protection against germs for water dispensers and ice maker. This filter is equipped with ultrafiltration membranes that are highly efficient at eliminating germs from water. They also feature an activated charcoal block that removes off-flavour tastes and odours.
This membrane filter module providing 99.9999% (log 6) retention of bacteria. A perfect prevention against bacterial contamination.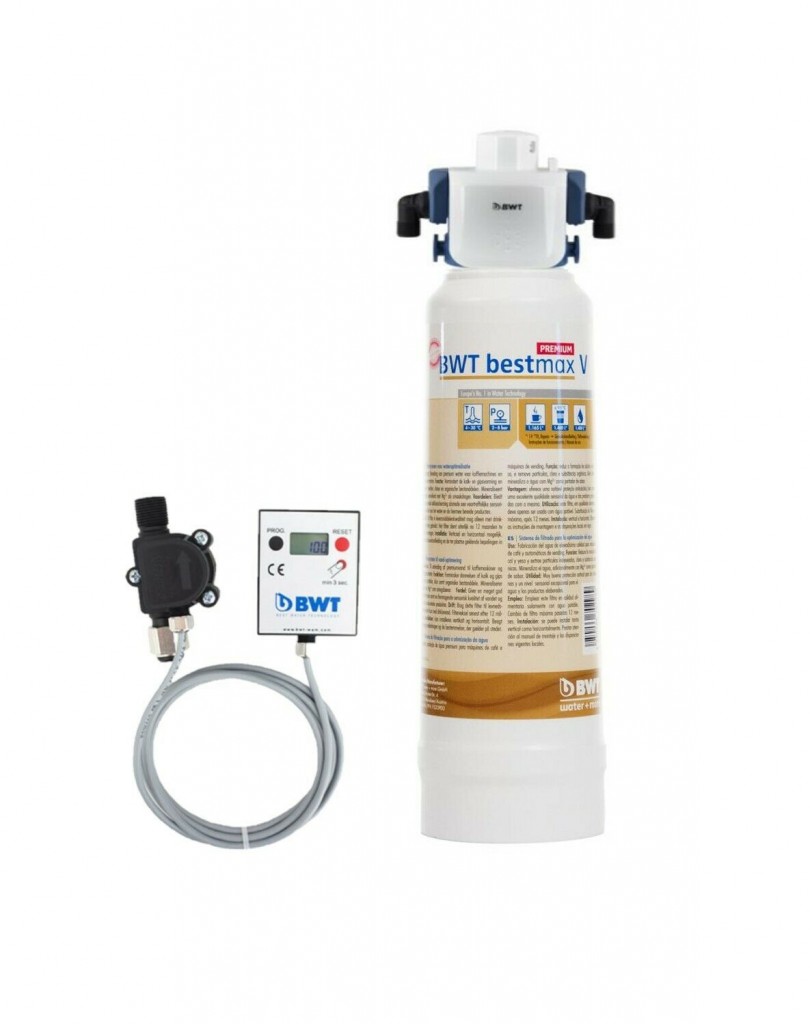 BWT Bestmax water filter
For equipment protection
BWT bestmax is the  all-​round filtration solution ideal for vending machines and optimal pure steam for ovens and combination steamers. 
Also protection against limescale deposits, particles, off-flavour components and chlorine. Ensures best protection of technical equipment and the quality of all products made using it.
– 5 – stage filtration system
– Highly efficient limescale protection
– Activated charcoal fleece for consistently crystal-clear water
– Ease of handling when replacing the filter
– Horizontal or vertical installation